Dear Guest
Dear Guest!! If you are reading this message you are not registered or logged. Please register or login to the forum to have unlimited possibilities in the forum. Forum Search includes only the visible parts of the forum and currently available.
_________________________________________________________
Dragi gost!! Ukoliko čitaš ovu poruku nisi registrovan ili logovan. Molimo da se registrujete ili ulogujete na forum kako bi imali neogranicene mogucnosti korištenja foruma. Pretraga foruma uključuje samo vidljive djelove foruma i trenutno dostupne.

Forum ima svoj blog na kome možeze naći sve vezano za ovu temu (Tutoriali - Obavještenja - Muzika - Programi)
Blog posjetite na:
[You must be registered and logged in to see this link.]
i besplatno downloadujte.
Ovako izgleda blog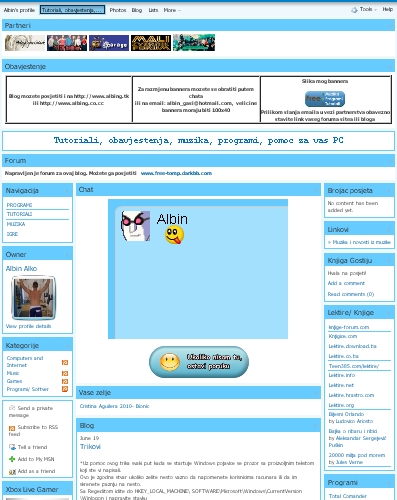 ---
Permissions in this forum:
Ne možete
odgovoriti na teme ili komentare u ovom forumu